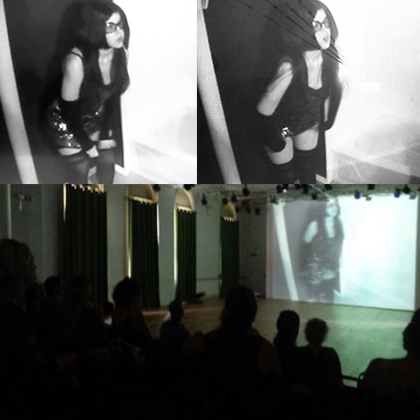 - Artist Beatriz Albuquerque
- Title Happy Birthday Mr. President
- Medium Video Installation
- Year 2015
- Material list 1 video projector & DVD player.
- Duration 9 min
- Place of event 2017, Performance Mix Festival, New York – USA.
- Description
In this video performance piece Beatriz Albuquerque explores the notions of surveillance and voyeurism during Beatriz Albuquerque performance, that is a nod to Marilyn Monroe's famous 1962 address to President Kennedy at a fundraising gala for the Democratic Party at Madison Square Garden. Marilyn Monroe is the epithet of Aphrodite in form and shape for the Western Culture.