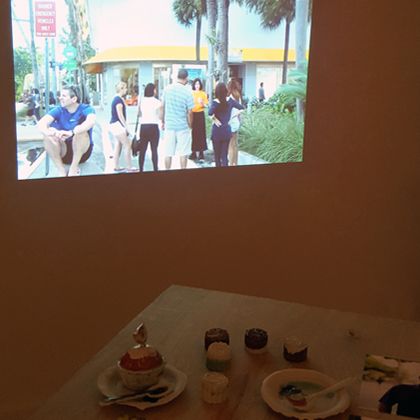 - Artist Beatriz Albuquerque
- Title RWI, RWII, RWIII
- Medium Cross Media Installation: Ceramic sculptures, videos, photography
- Year 2014 - 2016
- Size Variable.
- Place of event 2016, Road Work #2, Macy Gallery, New York - USA.
- Description
Road Work is a community project that was born (2014) through the collaboration of 6 interdisciplinary persons that brought engaging ideas for collaboration to the table. In this organic collaboration, each person brought their own socio-cultural practices and backgrounds to this project. One of the most compelling aspects of Road Work is the potential outreach in the community that was inserted the project, where diverse persons of all age groups were able to interact, and given space and time to play and experiment in a non-judgmental atmosphere.