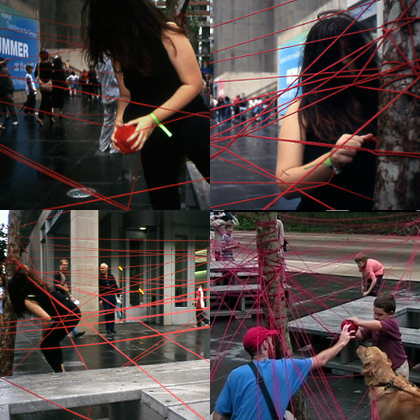 - Artist Beatriz Albuquerque
- Title Space: After Lygia Pape...
- Medium Performance
- Year 2005
- Duration 2 h
- Material Red wool.
- Place of event 2005, Musicircus, Museum of Contemporary Art of Chicago, Chicago - USA.
- Description
In this tribute to Lygia pape I used red wool to create the invisible network and relationship between space, objects and persons, including the human body has one of the objects.